Report
International Astronomical Youth Camp 2017 in Spain
The International Astronomical Youth Camp (IAYC) is a three-week long summer camp aiming to promote knowledge of astronomy and related sciences in a unique international atmosphere.
The IAYC is an experience unlike any other; a place for unforgettable memories and lifelong friendships. Young and enthusiastic students come together from all corners of the world, aged between 16 and 24. The camp hosts around 65 participants for three weeks in a remote location, with access to some of the most spectacular skies you may have ever seen.
More info www.iayc.org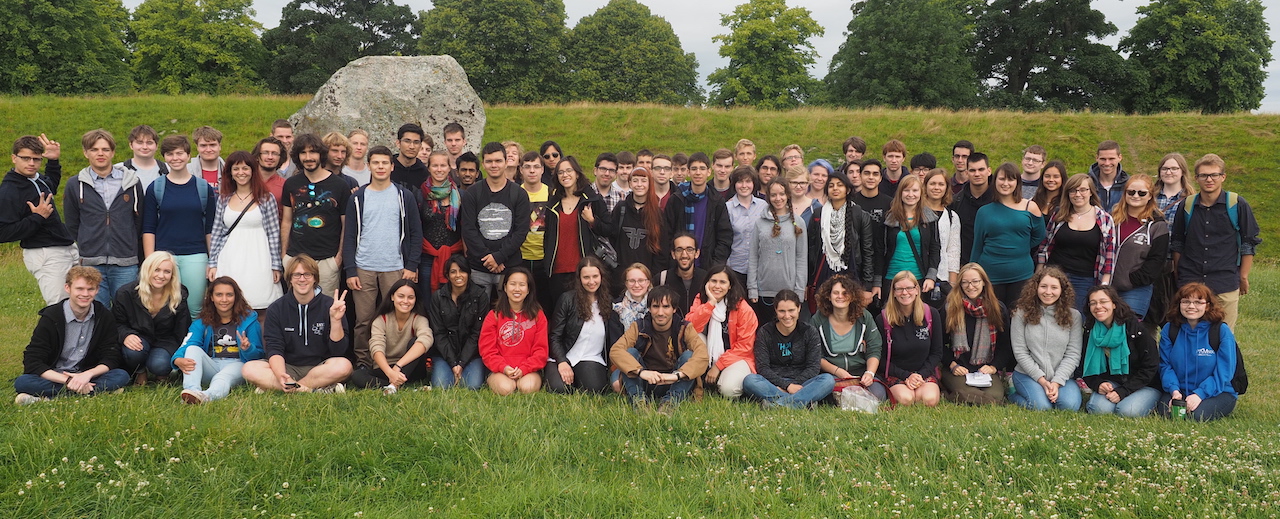 IAYC 2016 participants in Avebury stone circle (UK) on excursion day.
You need to be logged in to leave a comment